My sister-in-laws house has the most amazing light so this session was a breeze besides the fact that I am GINORMOUS and can't move very well.
I bought some cheesecloth and wanted to try it out...it probably would be better if he was sleeping.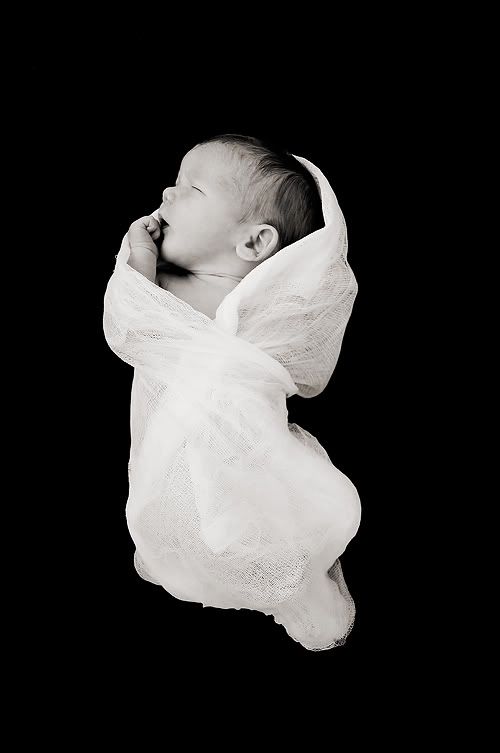 Update on me...32 weeks and still hanging in there. Just 4-6 more weeks until we get to meet the boys! I can't wait!